Incident at Manchester Arena 22/05/17
Following last night's incident at Manchester Arena, please see below important information and contact numbers:
Please report any suspicious activity to police on the Anti-Terrorist Hotline 0800 789321 or dialling 999.
If you have any images or footage from 22/05/17 that you believe can assist Greater Manchester Police, please upload them to Ukpoliceimageappeal.co.uk or Ukpoliceimageappeal.com.
Anyone who is concerned for loved ones who may not have returned home please call 0161 856 9400 or 0161 856 9900.

We Love MCR has launched an appeal in partnership with the British Red Cross to support those affected by the attack and their families.

http://www.welovemcrcharity.org/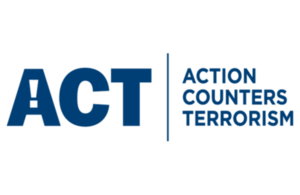 Action Counters Terrorism (ACT) is a national campaign by Counter Terrorism Policing urging the public to act on their instincts to help tackle the terrorist threat to the UK. The public already contribute intelligence to around a third of the most serious terrorism investigations. This new campaign reassures communities that they shouldn't be concerned about wasting police time or getting someone into trouble.
The message is clear - 'don't worry, don't delay, just act' by:
reporting suspicious activity to the police by calling confidentially on 0800 789 321 or at gov.uk/ACT
reporting online terrorist and violent extremist material online
remaining alert at home, work and when out and about, so we can all play our part in defeating terrorism and keeping everyone safe
100RC Resilient Greater Manchester
100 Resilient Cities - Pioneered by The Rockefeller Foundation (100RC) helps cities around the world become more resilient to social, economic, and physical challenges that are a growing part of the 21st century. Greater Manchester was selected to the 100-city global network in May 2016, and will receive technical support and resources to develop and implement a Resilience Strategy. More information on 100RC including the Greater Manchester Agenda Setting Workshop Summary report is available here
FloodRe Insurance Assistance Scheme To Properties At Risk From Flooding
Flood Re is a private reinsurance company developed at the request of the Government to address the increasing problems people at flood risk face in getting reasonable cover. Insurance companies will be able to insure homeowners without taking in to account their flood risk - thus providing normal premiums and an end to the 'uninsurable' - and then pass on the flood risk element of the claim to FloodRe.
FloodRe launched on the 4th April 2016 and is available now
Greater Manchester Exercise Triton II July 2016
Greater Manchester is a particpant of the UNISDR Disaster Resilience Scorecard project
Greater Manchester is a Role Model member of the United Nations International Strategy for Disaster Recovery (UNISDR) Making My City Resilient Campaign. As part of the campaign, Greater Manchester participated in the U-SCORE project which has resulted in the production of a Disaster Resilience Scorecard to enable cities across the world to measure their resilience against the UNISDR 'Ten Essentials' checklist. More information is available here.